Take Your Dog For A Swim And Dinner Date At This Gurgaon Cafe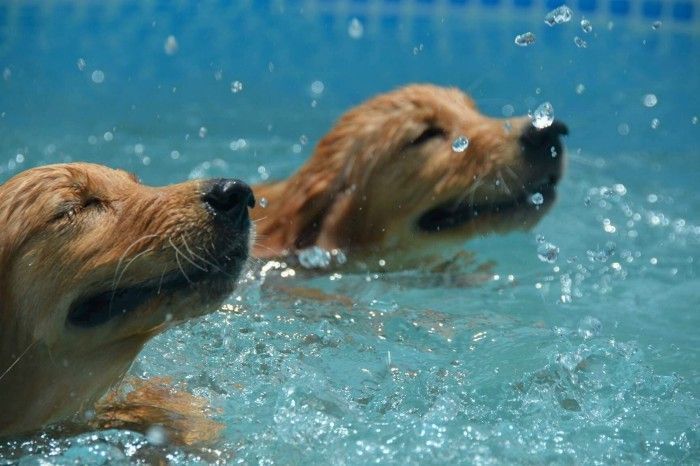 The most terrible thing about leaving home for higher studies was not being able to see and spend time with my dog every day. Not coming home to him every day after a tiring day of work certainly added to the stress and watching cute dog videos was the only antidote to my homesickness, until a year later, my hostel got in two Labrador puppies to introduce 'pet therapy' and reduce stress among students. While this worked wonders, a new pet-friendly cafe also opened up nearby where I would see humans and pets enjoying their meals alike. I stay amazed at the growing infrastructure for pet leisure activities especially in the cities.
From pet therapy to dog cafes, dog hostels, dog parks and even exclusive dog pools, I have heard numerous stories on how helpful and fun it is to try newer things with your pooches and there's one organization that combines it all together for your furry companion. The Fur Ball Story that launched as a pet therapy providers in 2016 just inaugurated their multi-cuisine cafe and pool in Gurgaon.
Fur Ball Story was inspired by the role that dogs play in healing of humans, be it physical or mental and with their therapy dogs (4 golden retrievers (Angel, Hachi, Effy and Oreo), 1 Labrador (Muffin), 1 Shih-Tzu (Cocoa), and 1 Indie (Zara), they aim to achieve exactly that. Indulging in Pet Assisted Activities, they launched Gurgaon's first in-city dog cafe just 4 days ago where people can bring their pooches along for a hearty meal. It's a multi-cuisine restaurant which has a separate menu for dogs, specially curated by the best dog nutritionist in town -Rashee Kuchroo (founder of Doggie Dabbas). They also have a gorgeous 15 ft diameter pool where you can take the plunge with your dog. Pet Hydrotherapy sessions with trained professionals are on offer as well.
Original article from: https://homegrown.co.in/article/801823/take-your-dog-for-a-swim-and-dinner-date-at-this-gurgaon-cafehomegrown.co.in